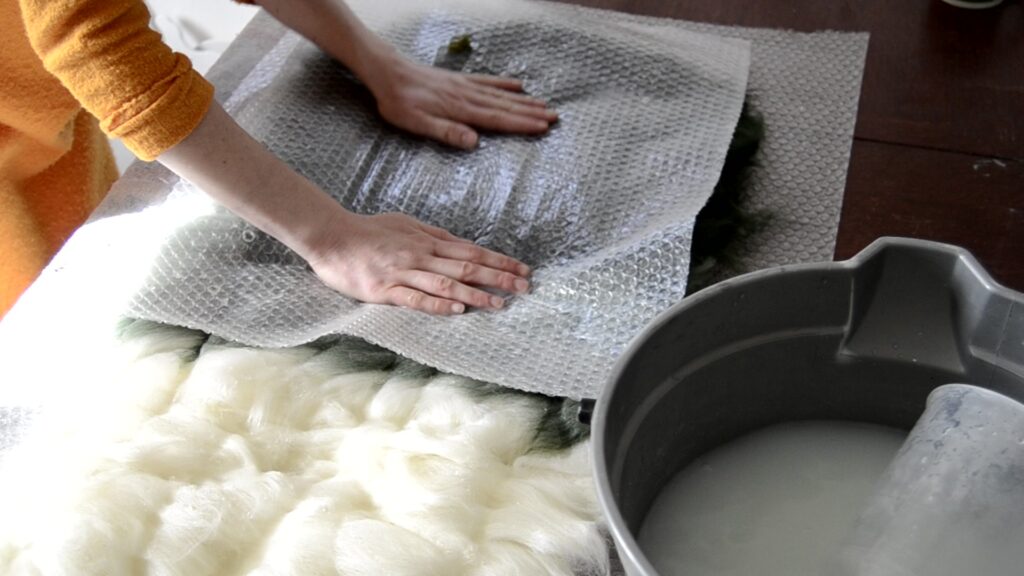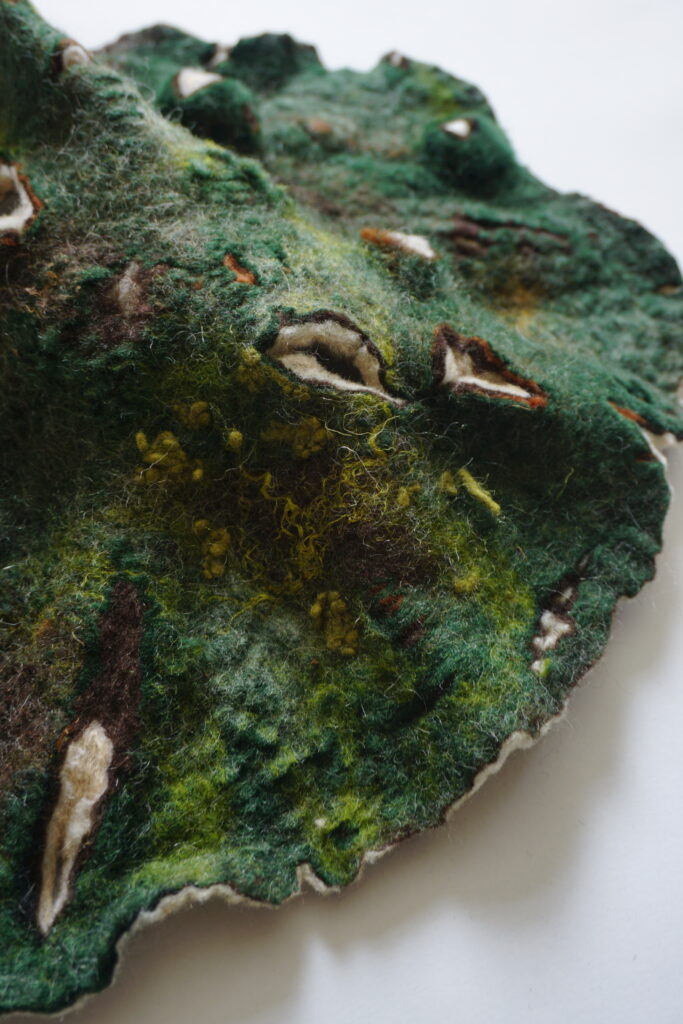 Learn all about wet felting in this workshop. You will receive an introduction to the basics of wet felting including how to shrink and layer raw wool. We will let nature be our guide as we examine the structure and colors of bark and moss. We'll take these natural examples and translate them into our felted landscape pieces. You'll be able to choose from a selection of different colours and fibres to complete your piece of art.
Date: January 16th (Saturday) 2021.
Duration: 13:00 – 16:00.
Fee: €50.
Language of Instruction: English or Dutch.
Materials and Tools: Provided.
What will I take home?  Your own felt artwork.
Venue: Hae (Sint Jacobstraat 5, 6211LA Maastricht).
Is the workshop child-friendly?

Yes
To ensure that there is enough space between each participant, we are capping our class to a maximum of 5 participants. We will also be providing hand sanitizer and working to ensure that all crafting surfaces and equipment are properly sanitized. 
Mirjam Withaar graduated in 2018 with a Bachelor Degree in Fine Arts from St. Joost School of Art & Design in Breda, The Netherlands. Since then you can find her in her workshop where she works with various materials such as ceramics, felt, and papier-mâché. See Mirjam's work here.