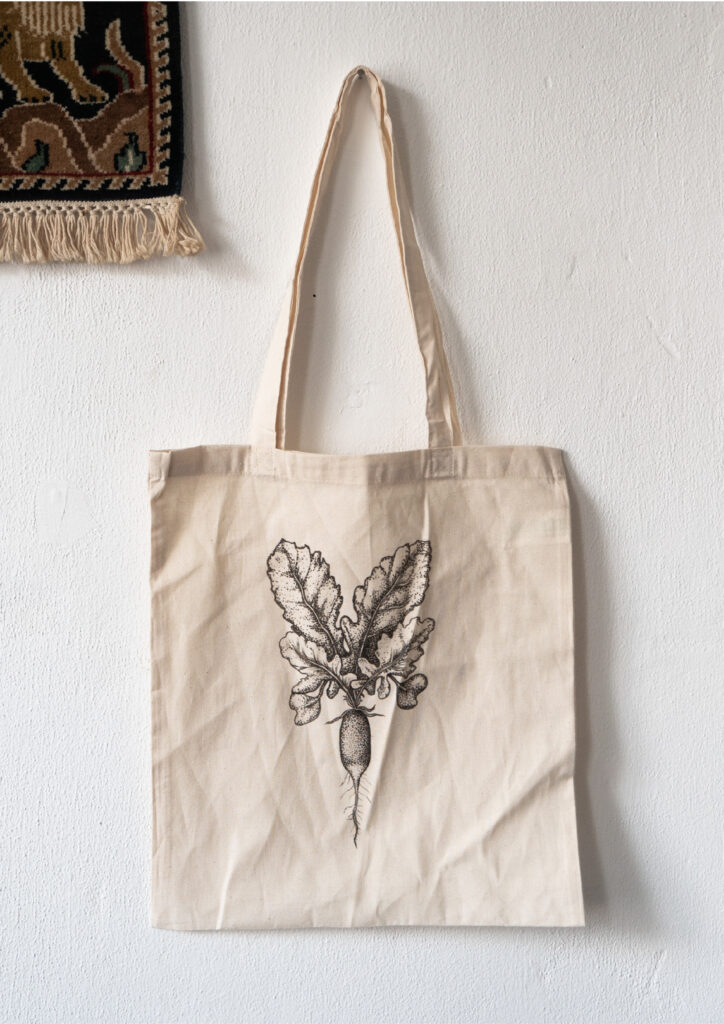 We're switching things up for the illustration workshops! In the new workshop you will draw a piece of fruit or a vegetable of choice on a canvas tote bag. You'll be introduced to the dot work technique to add shading and depth to your illustration.
The illustration will be made with a black textile marker, so the illustration will stay on the bag when washing it (after ironing it). You'll go home with your tote bag and the fabric marker so you can keep experimenting with the marker and textiles at home.
Date: November 13th
Duration: 14:00 – 16:30
Fee: €39.
Language of Instruction: English, Dutch
Materials and Tools: Provided.
What will I take home?  Your own hand-drawn tote bag.
Venue: Hae (Sint Jacobstraat 5, 6211LA Maastricht).
Is the workshop child-friendly? Yes

To ensure that there is enough space between each participant, we are capping our class to a maximum of 5 participants. We will also be providing hand sanitizer and working to ensure that all crafting surfaces and equipment are properly sanitized. 

Each of our workshops has a minimum number of participants required by the teacher. In case that number is not met, the workshop will be cancelled and you will receive a full refund.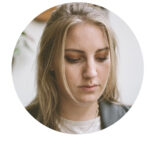 Dagmar Boijens is a self-taught illustrator who mainly finds inspiration from nature and her dreams. Her main expertise is dot work illustrations, in which she displays her curiosity for the world around her and creates detailed projections of her interests.