Walking into Hae on Saturday, October 20, was like walking into a cloud of fragrance. Floral. Woodsy. Citrusy. Musky. Subtle. Strong. Our Natural Perfume Creation class was truly an exercise in the power of scent and our noses were our ultimate guides.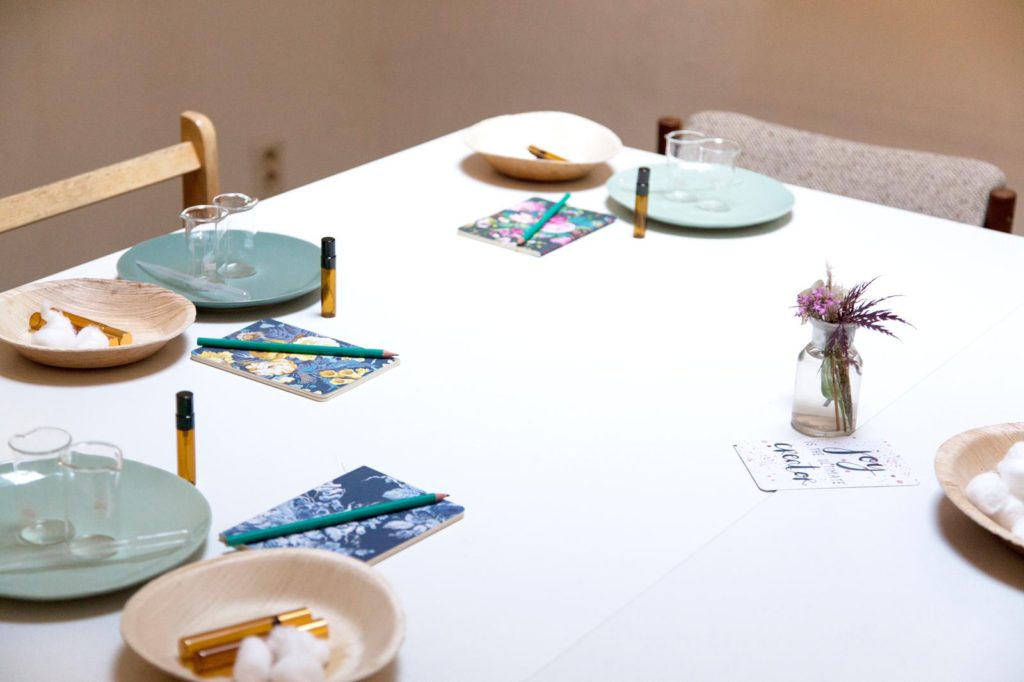 Astra, our talented teacher, grew up surrounded by plants, herbs, and flowers. As a child, her mother often used homeopathic and natural creations to relieve illness or stress. It was this early exposure to the world of botanicals that led Astra to start concocting and experimenting with natural oils and scents. With her extensive knowledge and immense collection of essential oils, Astra expertly covered every aspect of perfume creation from the process of essential oil extraction to the difference between an alcohol and an oil-based perfume.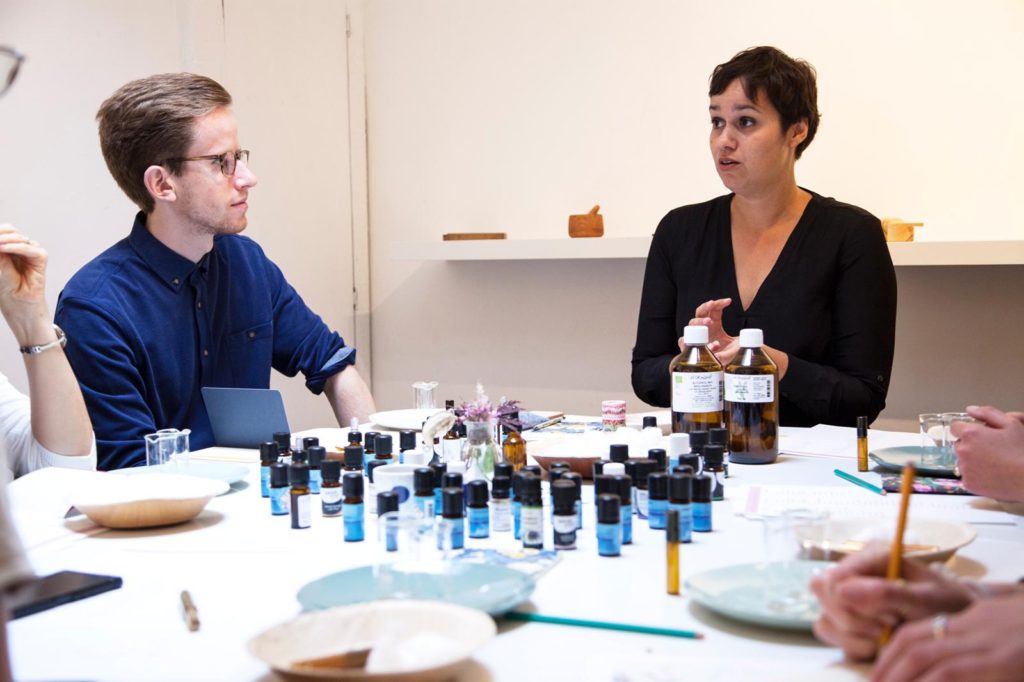 At the beginning of the workshop, participants were asked to think about how they wanted their custom fragrance to make them feel.  With this central question in mind, Astra led the group through different scents and the feelings they evoked, demonstrated how to blend and layer different oils, and showed everyone how to identify certain notes in a fragrance.  Participants were then encouraged to mix, layer and smell to create the scents of their dreams.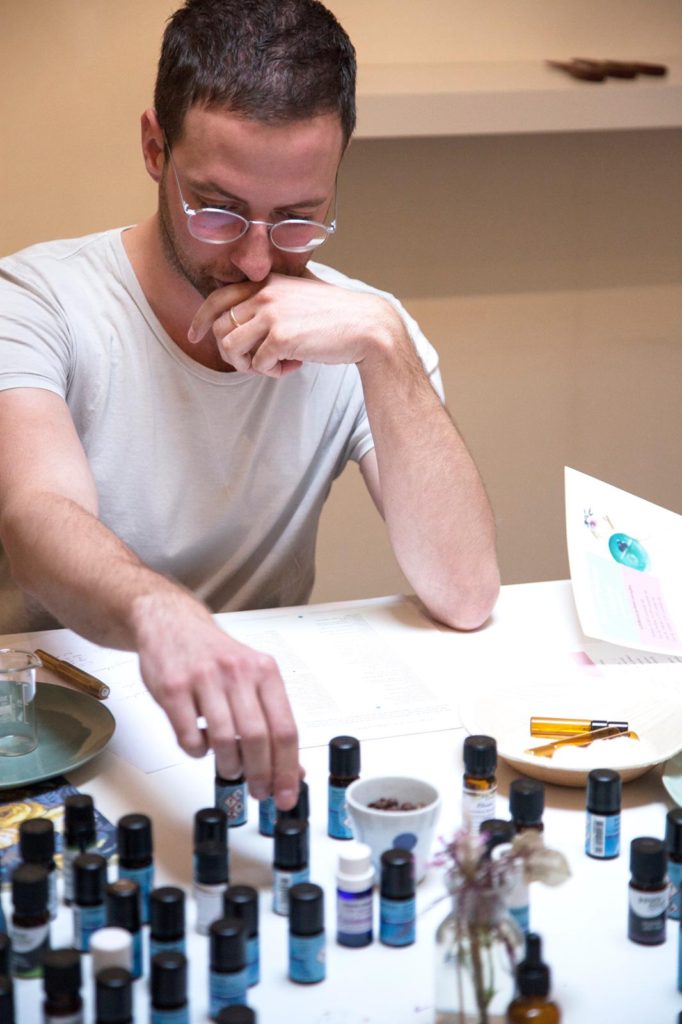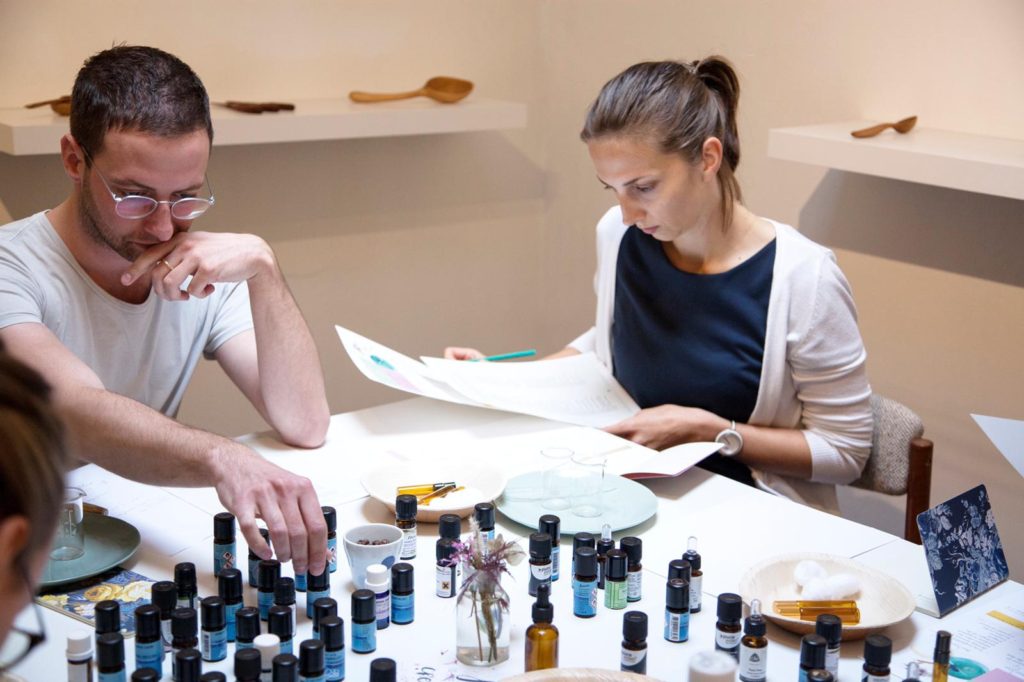 Interested in joining us for our next Natural Perfume Creation class? Follow us on Facebook for news and updates!