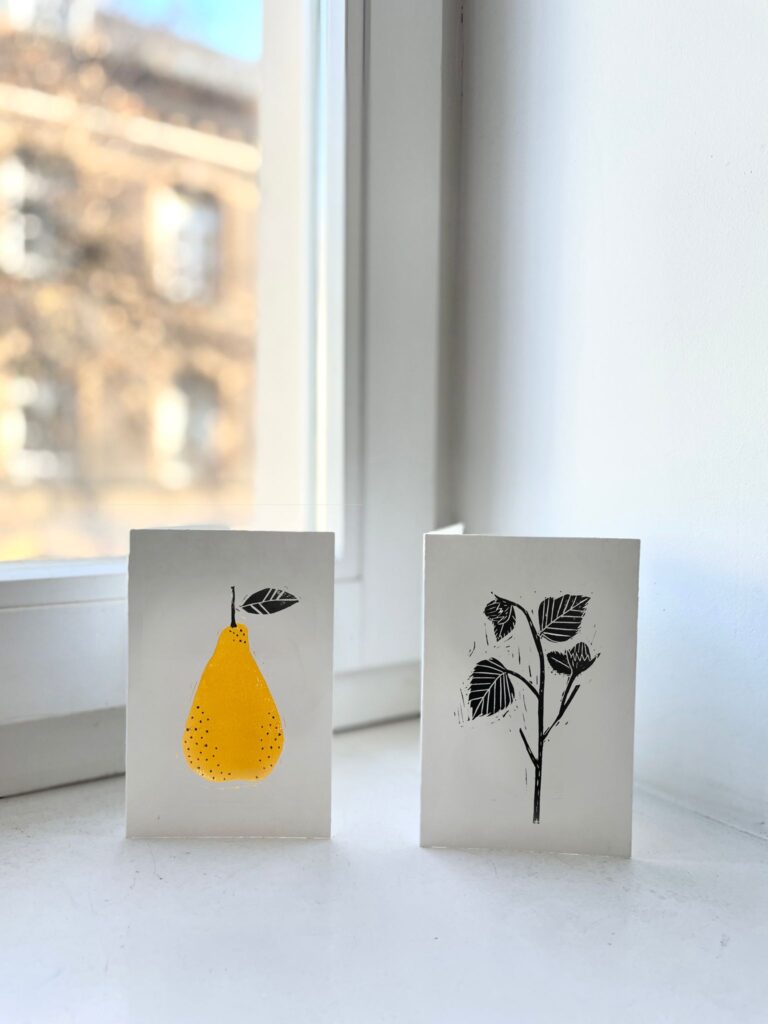 LINOCUT PRINTING WORKSHOP
During the Linocut Printing workshop, you will be introduced to the basics of linocut carving and printing techniques; including how to identify an ideal image for a linocut artwork. We will begin by tracing the selected design and transferring it onto the lino surface. Then, using various linocut blades, you will carve the lino block to create a positive image. Finally, we will print the single-cloured image onto cards
All materials required for this workshop will be provided and are included in the workshop fee.
Date: December 5th
Duration: 12:00-14:00.
Fee: €35
Language of Instruction: English.
Materials and Tools: Included (knife, lino block, stamp pad , cards).
What will I take home?
Four of your handmade cards and your own lino blocks to continue printing at home!
Venue: Hae (Sint Jacobstraat 5, 6211LA Maastricht).
Is the workshop child-friendly?
Yes
Each one of our workshops has a minimum number of participants required by the teacher. In case that number is not met, the workshop will be cancelled and you will receive a full refund.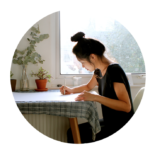 Elsie Wong is a designer and illustrator based in Cologne, Germany. 
She studied in Hong Kong and the UK with a background in visual communication and editorial design. She currently works as a freelance graphic designer and illustrator.