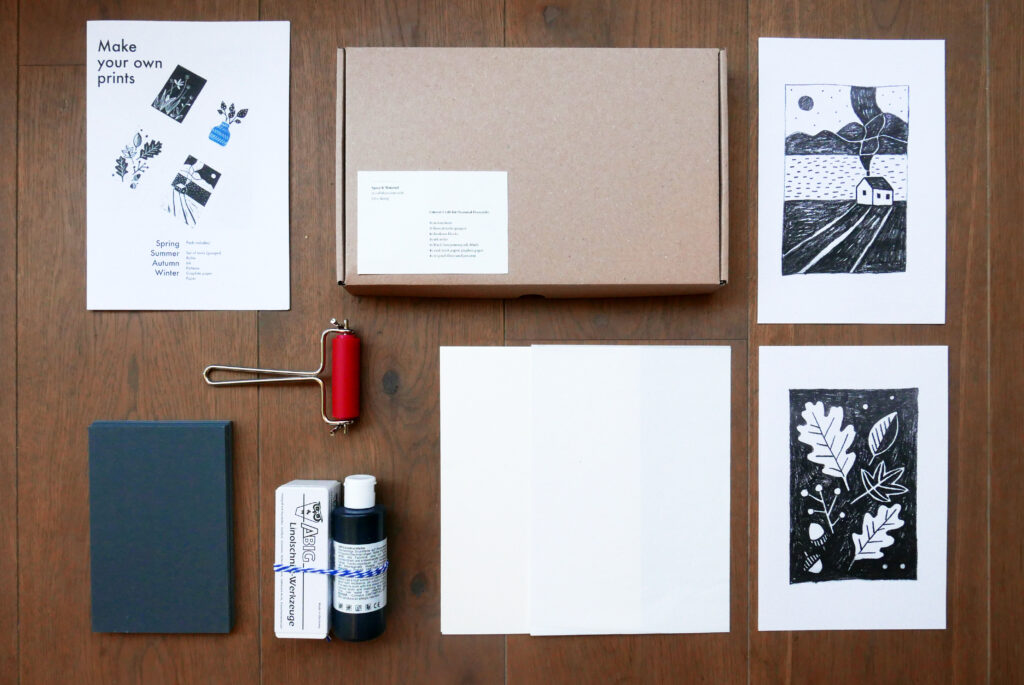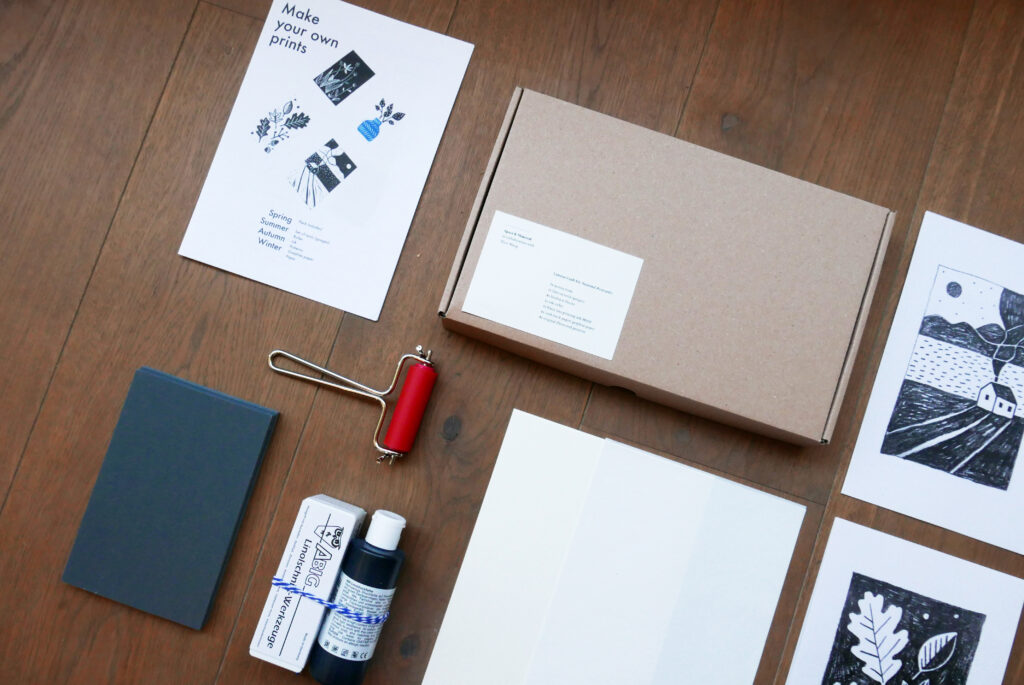 Linocut Seasonal Postcard Craft Kit
Discover linocut printing, a traditional printmaking technique, with our exclusive craft kit made in collaboration with Elsie Wong, a Cologne based artist. 
The Seasonal Postcard craft kit includes original designs (Autumn, Winter, Spring, and Summer) created by Elsie. With her guidance, you'll learn how to carve, cut, roll, and print your own postcards or postcard sized print. This kit includes everything you need to get started. 
This kit includes
1 set of linocut tools (gauges)
2x linoleum blocks
1x ink roller
1x black Lino printing ink (80ml)
4x card stock paper/ graphite paper
4x original illustrated patterns
A step-by-step detailed instruction manual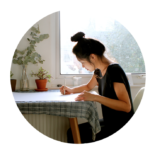 Elsie Wong is a Germany based graphic designer and artist. Having grown up in Hong Kong and moved away in her 20s to London and now Germany, she explores the world through her art and is continually inspired by the environment, people and cultural differences around her. 
Influenced by her background in graphic design and visual communication, her work is minimal with a strong emphasis on monochrome pattern and detail. She works primarily with linocut print, pen and ink and watercolour.
Her work has been exhibited in London, Munich and Maastricht.
See Elsie's works here.