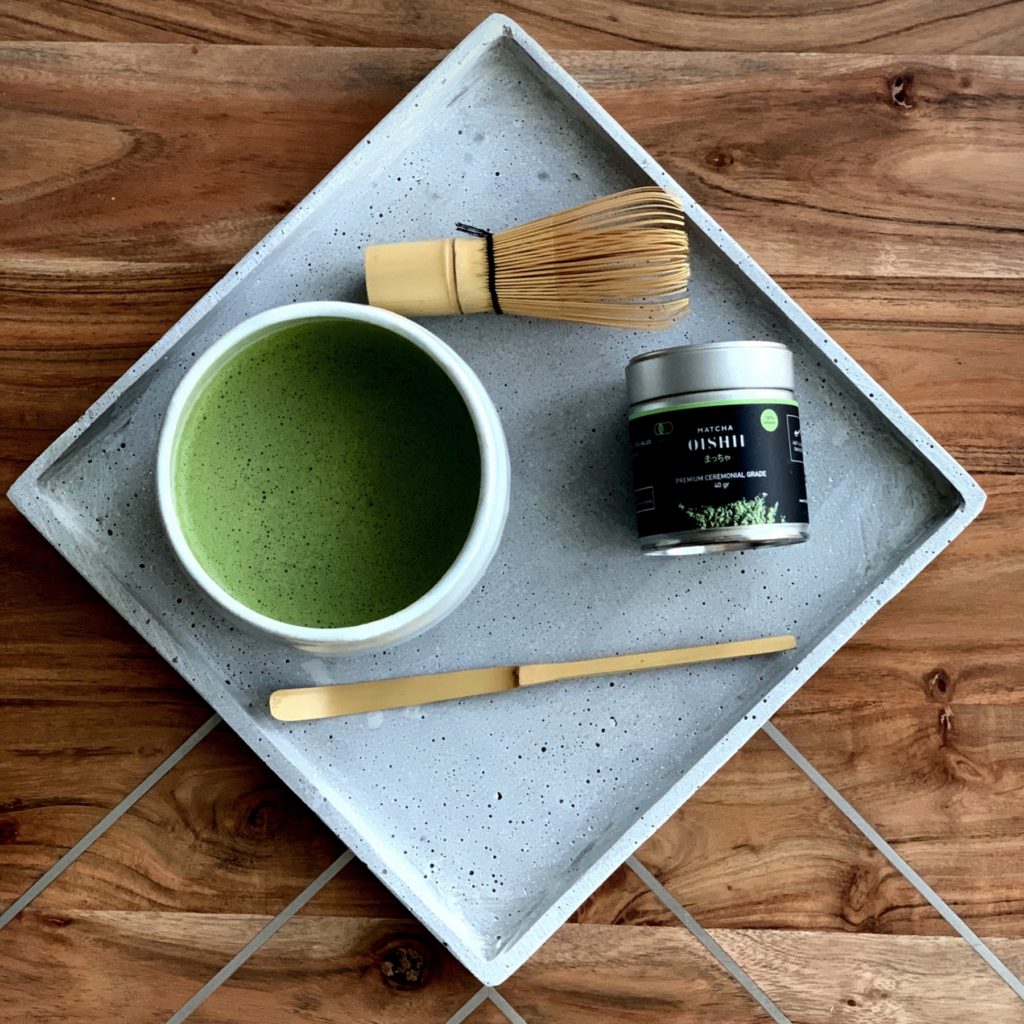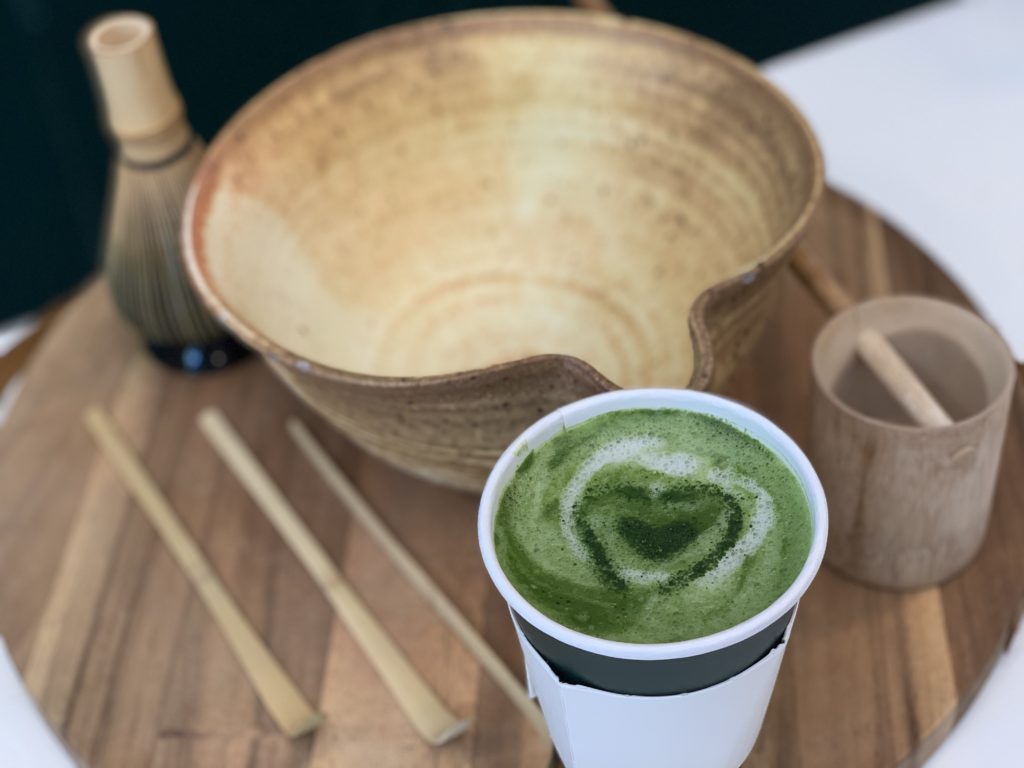 Welcome to the world of matcha!
Practice making your own cup of Matcha green tea just like in a legendary Japanese ceremony – using traditional bamboo tools. While we enjoy tasting our Matcha Oishii, we will learn where matcha comes from, its cultivation process and many of its health benefits. We will practice our bamboo chasen whisking skills, and you will get to taste matcha not just in the traditional way, but also as Matcha Latte and a delicious sweet treat. We will also talk about how to distinguish a good quality matcha and explore the different ways that you enjoy it at home.
This class includes a 100 g bag of Premium Classic Grade Matcha Oishii, cultivated directly from a 100-year old family farm in Uji (Kyoto Prefecture) – so you can continue your matcha-making at home!
Date: October 12th (Saturday) 2019.
Duration: 14:00 – 16:00.
Fee: Sold out!
Language of Instruction: English.
Materials and Tools: Bamboo whisk, ceramic bowl and matcha – tools used in the Japanese tea ceremony.
What will I take home? 100 g Premium Classic Grade Matcha Oishii.
Venue: Hae (Sint Jacobstraat 5, 6211LA Maastricht).
Is the workshop child-friendly? Yes.
Each of our workshops has a minimum number of participants required by the teacher. In case that number is not met, the workshop will be cancelled and you will receive a full refund.
Matcha Oishii isn't just focused on the taste of matcha but also on the quality of its culture, tradition, and ceremony. Its founders want to bring the health and mental benefits of pure matcha to the world outside Japan.
Jaime and Rebeca know their single supplier intimately – both the family and their tradition of cultivating and producing organic, quality teas for decades. Until now, they have only allowed their exceptional JAS-certified matcha from Uji (a region known for cultivating the best teas in the world) to be sold inside Japan.