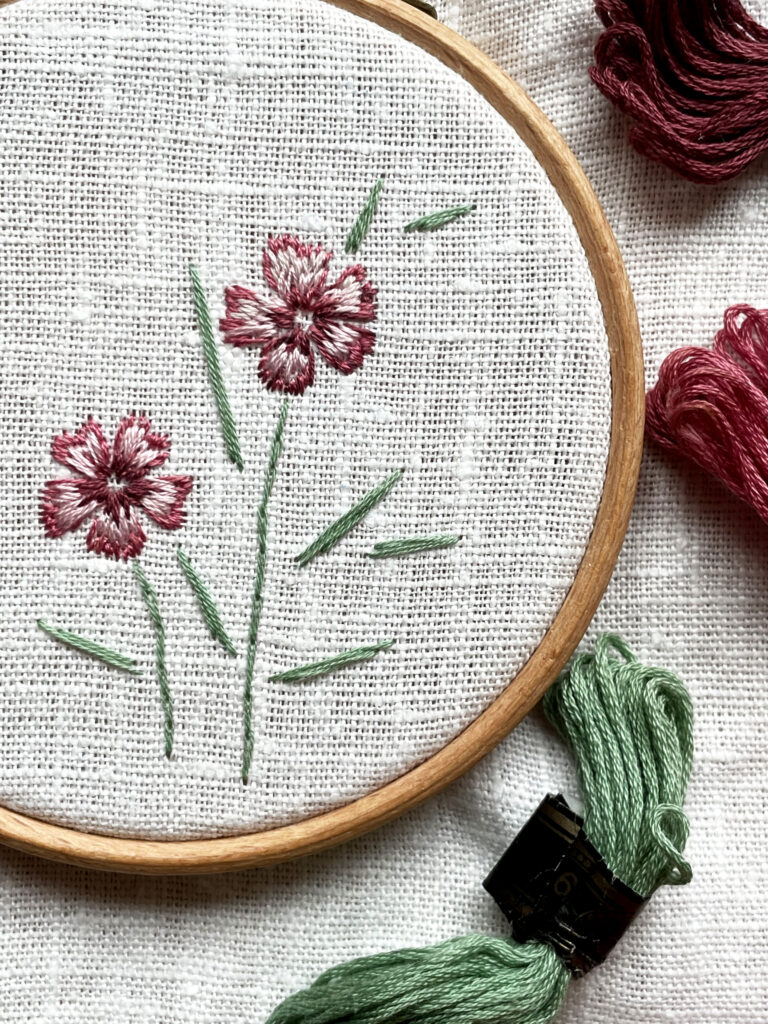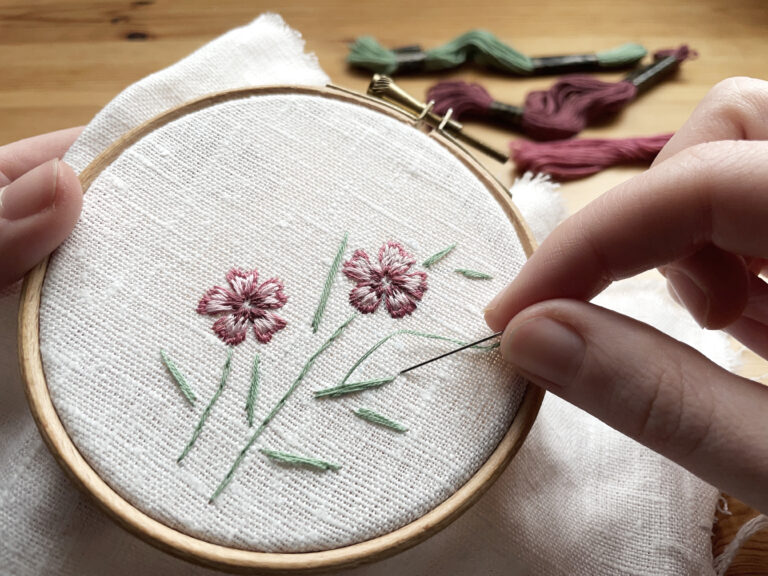 Master the basics of hand embroidery with this workshop. You will learn how to set up and begin an embroidery project, transferring a template onto fabric and using a set of basic stitches that will be practically applied to embroider flowers, leaves and stems. After getting acquainted with the basic stitches, you'll create your own floral design.
This workshop is designed to compliment our floral brooch embroidery kit (see below).
Date: July 9th, 17:00 – 19:30
Duration: 2.5 hours.
Fee: €30.
Language of Instruction: English.
Materials and Tools: Provided.
What will I take home?
Embroidery hoop and templates, needles, linen – feel free to continue sewing by yourself!
Venue: Hae (Sint Jacobstraat 5, Maastricht).
Is the workshop child-friendly?
Yes. 
Each one of our workshops has a minimum number of participants required by the teacher. In case that number is not met, the workshop will be cancelled and you will receive a full refund. 
This workshop is designed to complement our floral embroidery kit. Purchase of a workshop includes a 5 euro discount on the kit. After purchasing a workshop spot, you will receive an email with the voucher code to apply towards a purchase of the kit.
Becky Doonan is a freelance textile conservator with a background in textile crafts and dressmaking. Becky's job as a conservator brings her into regular contact with historic textiles. She has a longstanding fascination with traditional textile craft techniques, which she explores through activities such as hand spinning and other handicrafts.