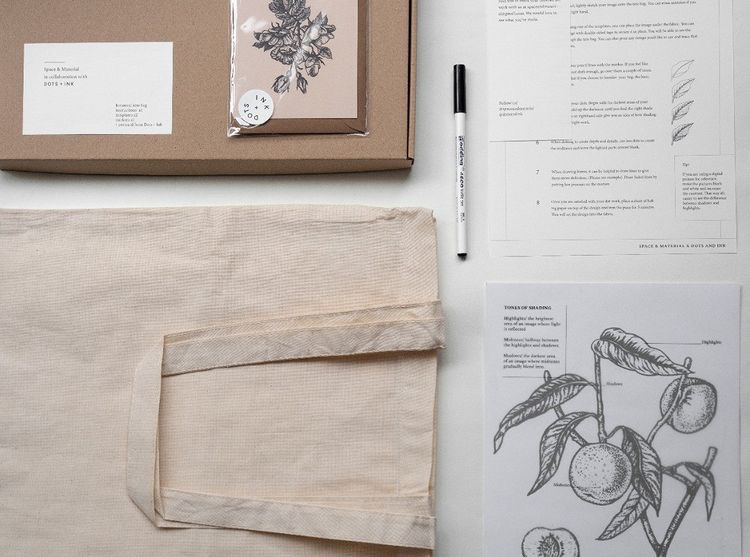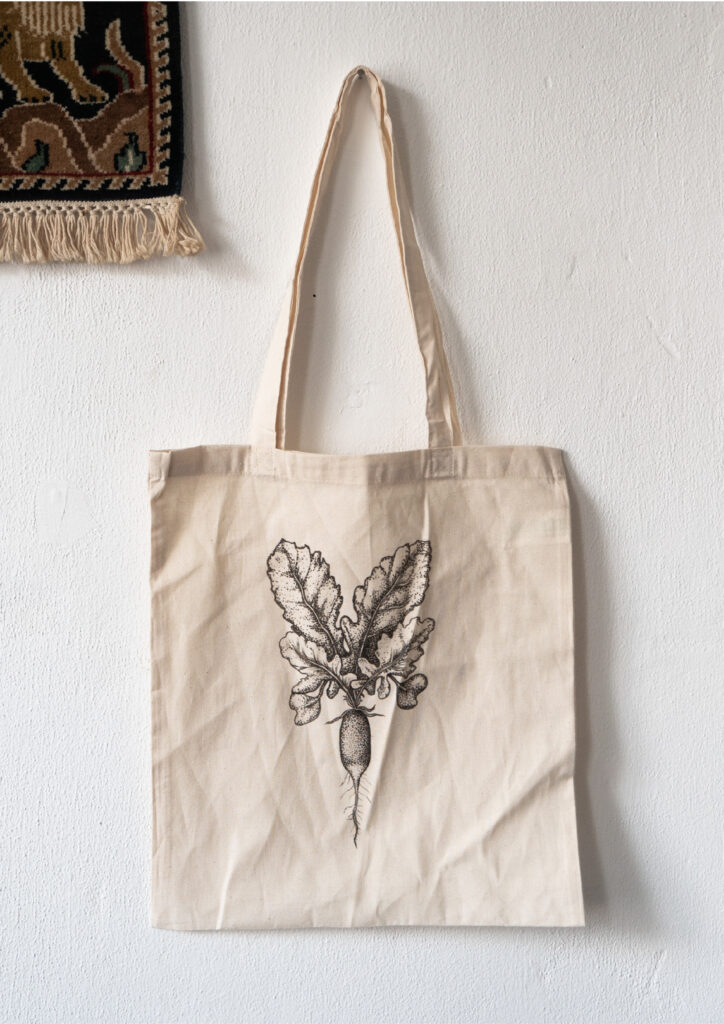 Dots and Ink is known for her distinct and detailed illustrations. The botanical tote bag kit was created to show you how to start dotting. The kit includes:
A 100% cotton tote
Two custom illustrations for your tote bag
A printed how-to guide with step by step instructions
A fabric pen
A signature Dots and Ink postcard
Interested in learning more about Dots & Ink and her work? Read our interview with her here.