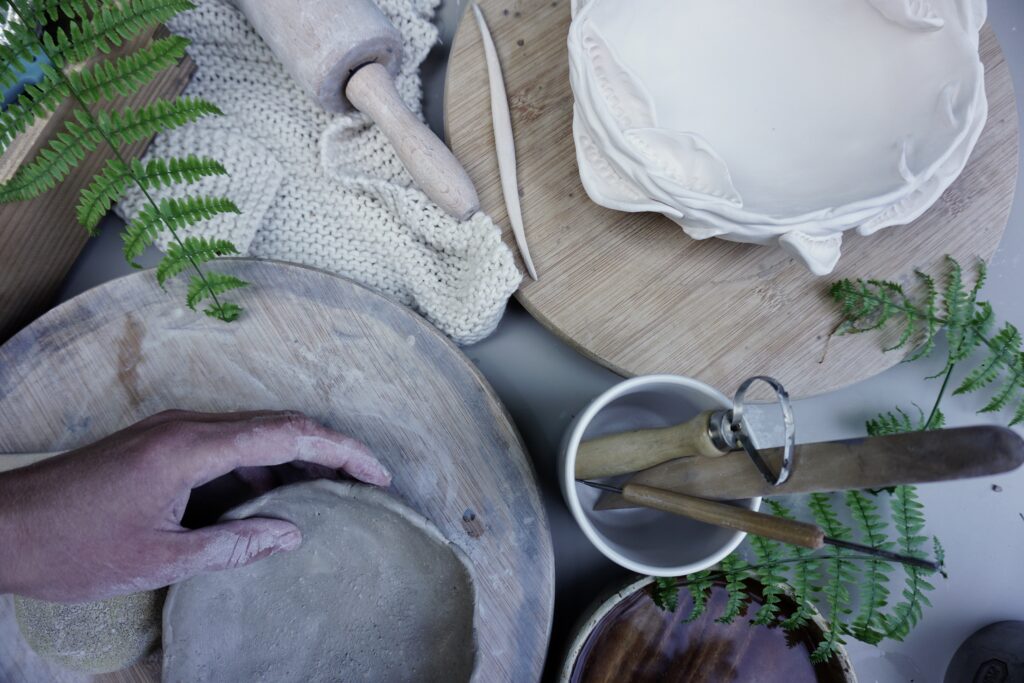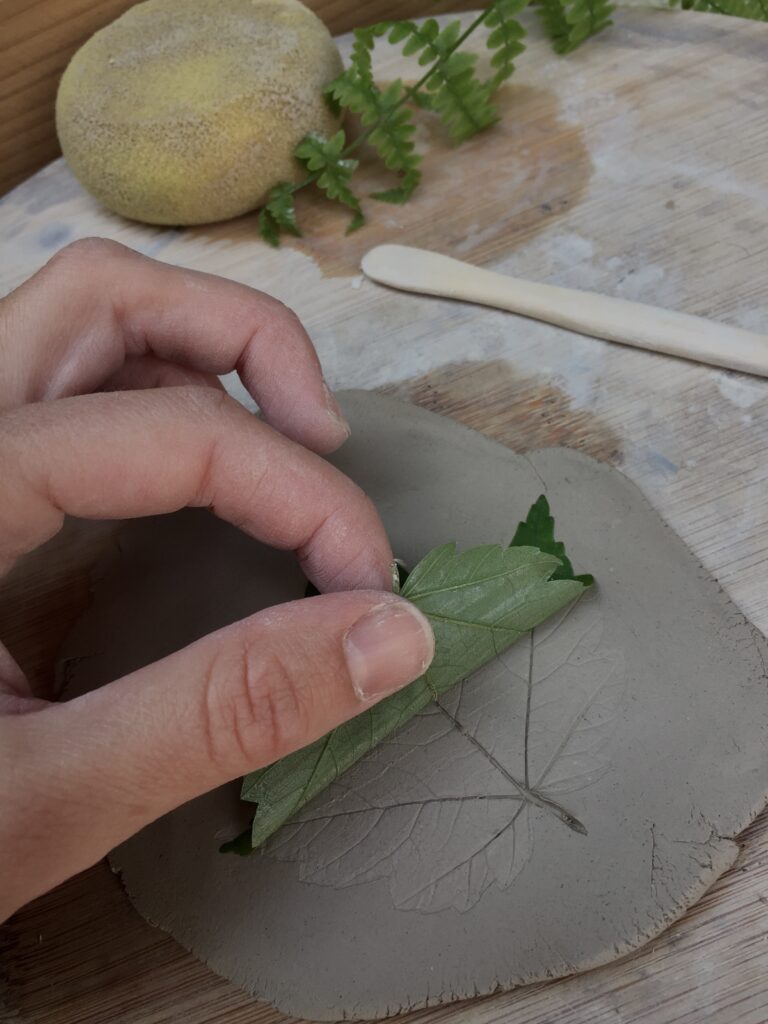 Get to know the basics of creating a ceramic object. In this workshop we will be using the traditional hand pinching method to create a bowl out of clay. Once we have fashioned our bowl, we will turn our attention to the surface of the work. Using different types of foliage, we will create imprints on the clay, you will see some amazing prints appear. You're also free to add your own creative ideas to the design of the work!
At the end of the workshop you will choose the colour of glaze for your bowl. The teacher will apply the glaze in her own studio and finish it off in the kiln. After three weeks you can pick up your artwork at Hae Winkel.
Date: January 30th (Saturday) 2021.
Duration: 13:00 – 16:00.
Fee: €80.
Language of Instruction: English or Dutch.
Materials and Tools: Provided.
What will I take home? Your own ceramic bowl (max 30cm in size).
Venue: Hae (Sint Jacobstraat 5, 6211LA Maastricht).
Is the workshop child-friendly? Yes.
To ensure that there is enough space between each participant, we are capping our class to a maximum of 5 participants. We will also be providing hand sanitizer and working to ensure that all crafting surfaces and equipment are properly sanitized.
 Mirjam Withaar graduated in 2018 with a Bachelor Degree in Fine Arts from St. Joost School of Art & Design in Breda, The Netherlands. Since then you can find her in her workshop where she works with various materials such as ceramics, felt, and papier-mâché. See Mirjam's work here.