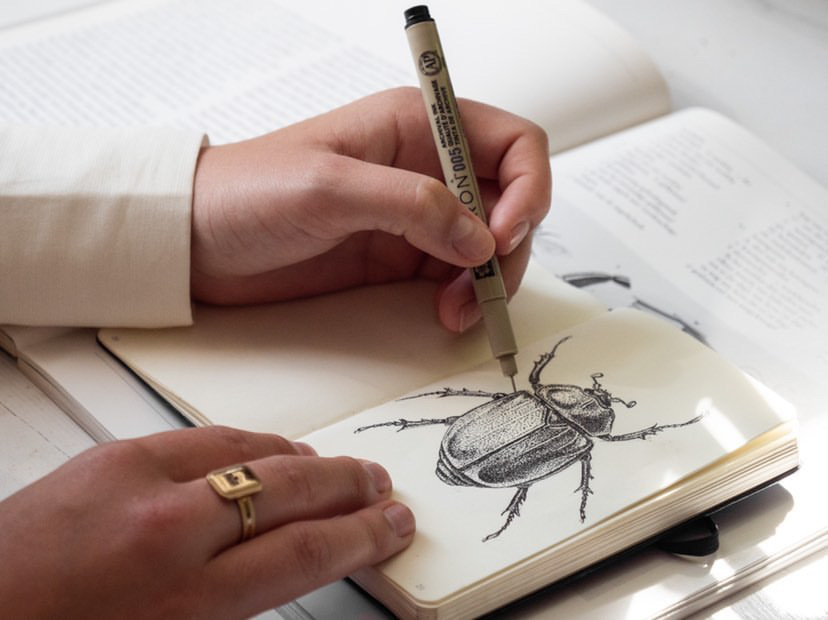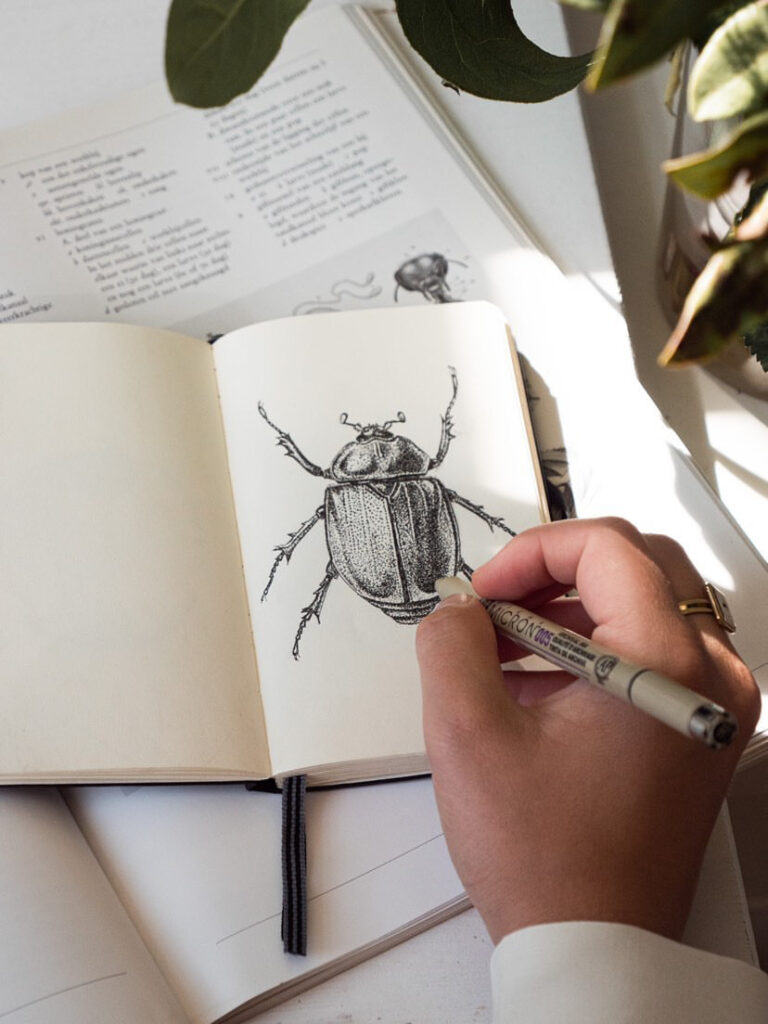 SCIENTIFIC ANIMAL ILLUSTRATION
Explore your curiosity for the animal kingdom by creating your own scientific animal illustrations. In this workshop you'll illustrate your own scene inspired by vintage fauna illustrations made by mankind's first explorers. You'll learn how to apply the dot work technique and test your patience as you learn how to translate values from the scene you'd like to draw onto paper. You'll create a scientific illustration of choice on high quality paper, and if you choose to, you can color it afterwards when you get home. (Coloring is not included in the workshop).
Date: November 13th (Friday) 2020.
Duration: 13:00 – 16:00.
Fee: €35.
Language of Instruction: English or Dutch.
Materials and Tools: Provided.
What will I take home? You'll take home a set of the Sakura Pigma Micron pens and a little notebook in which you have practiced the techniques so you can look back at what you've learned. And your own animal illustrations.
Venue: Hae (Sint Jacobstraat 5, 6211LA Maastricht).
Is the workshop child-friendly? This depends on the illustrations skills (recommend from age 12 and older)
To ensure that there is enough space between each participant, we are capping our class to a maximum of 5 participants. We will also be providing hand sanitizer and working to ensure that all crafting surfaces and equipment are properly sanitized.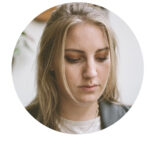 Dagmar Boijens is a self-taught illustrator who mainly finds inspiration from nature and her dreams. Her main expertise is dot work illustrations, in which she displays her curiosity for the world around her and creates detailed projections of her interests.